Every year the Ostend Film Festival (FFO) puts a Flemish film professional who contributes to the success of the Flemish audiovisual sector in the spotlight. The Master is the curator of the festival. With a Master's selection of their favourite films we look back on the rich history of film and introduce lesser known genres to the public. In addition, the Master acts as host of the festival.
About Koen De Bouw
Actor Koen De Bouw (55) studied theatre at the prestigious Studio Herman Teirlinck in Antwerp. After his studies, he made his film debut in 1988 with Han De Wit. Since then he has played the lead in more than thirty Belgian and international feature films and countless television series, which have won various international prizes. Koen De Bouw is one of the leading actors in the Belgian film scene.
For some time De Bouw has been working closely with directors such as Erik van Looy and Jan Verheyen. Under the direction of Erik Van Looy, he starred in such films as De Zaak Alzheimer (2003), Loft (2008), Dossier K. (2009) and De Premier (2016). Together with Matt Bomer and Kelsey Grammer, he starred in Billy Ray's American Amazon series The Last Tycoon (2016). In recent years he did not slow down, but appeared in leading roles on both the big and the small screen; for example in the hit series Professor T. (2015), in the Flemish-Dutch co-production Grenslanders (2019) and in the ambitious submarine film Torpedo (2019). In 2020 he starred alongside Monica Bellucci in The Man Who Sold His Skin, nominated for Best Film at the Venice Film Festival and for the Academy Award for Best International Feature Film.

Going Mental
For the cancelled 2021 edition, De Bouw turned his selection into a retrospective of the time when he discovered cinema and the films that have stayed with him from that period, but decided to completely abandon this theme for FFO22 to focus on mental health.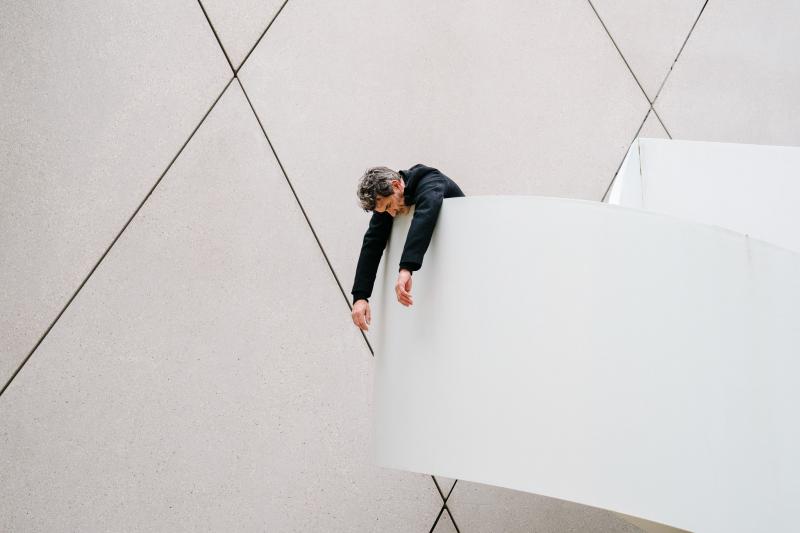 Going mental" can mean losing yourself completely in your passion, giving yourself completely. That can be a beautiful thing. Yet it is also important that we continue to take care of ourselves. After the period we have just gone through, and are still going through, the importance of mental health cannot be ignored. Therefore, with this theme, I would like to highlight both sides.
Koen De Bouw, Master Ostend Film festival 2022
Masterselection
Koen De Bouw has collected some theatrical, poetic but above all comforting and healing cinema. His selection spans several decades and includes classics such as Der Himmel über Berlin (1987), but also more recent masterpieces such as Beautiful Boy (2018) by our own Felix van Groeningen.
Past masters
2019: Lynn Van Royen

2018: Matteo Simoni

2017: Wim Opbrouck

2016: Kevin Janssens

2015: Maaike Cafmeyer

2014: Wim Willaert

2013: Johan Heldenbergh

2012: Barbara Sarafian

2011: Peter Van Den Begin

2010: Bart De Pauw

2009: Maurice Engelen

2008: Tom Barman

2007: Arno